SelgasCano Pavilion at Liquid City, Bruges Triennale.14 May – 16 Sept. 2018
How flexible, liquid, and resilient can a historic city like Bruges be in an age when nothing seems to be certain any longer?
A lightweight installation by SelgasCano architects. They designed a vibrant floating pavilion in the Coupure Canal.
https://www.youtube.com/watch?v=dFNctCUe24g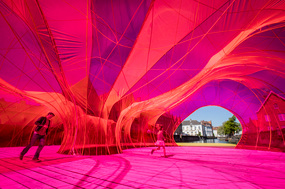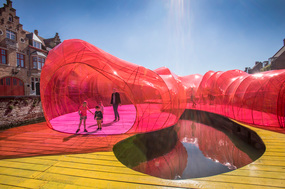 Pictures © toerisme Brugge – Jan Dhondt