Podcasts Lightweight & durable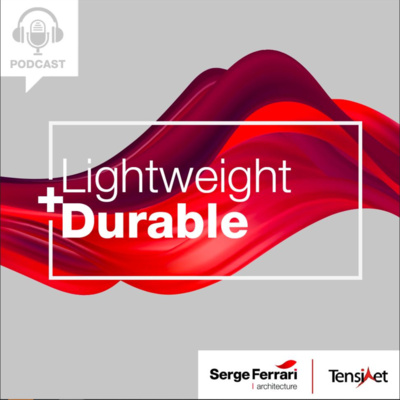 Podcasts by Serge Ferrari Group + TensiNet
In these podcasts, you'll discover the benefits of tensile architecture, and in particular how tensile structures help to reduce the carbon footprint of construction. Our experts, world-renowned for their expertise in this field, share their thoughts on this fascinating subject. The 4 podcasts were recorded during the symposium TENSINANTES2023 at Nantes Université on Thursday 8th June 2023.
Carbon Footprint: How lightness could be an advantage in the construction sector compared to
other traditional material?
Link
Speakers: Bruce Danziger & Zehra Eryuruk
Next Generation building through Tensile Architecture.

Link



Speaker: Nitin Govila
Sustainability and comfort: How does membrane architecture fits today's challenges in the built environment?

Link
Speakers: Ramon Sastre & Carol Monticelli
Tensioned membrane structures: The seventh building material for great construction.

Link



Speakers: Bernd Stimpfle & Peter Gosling